Upholstery fabrics
Sofas, cushions, rugs: many of the looms in the machine room have the technical characteristics to produce your items for third parties ensuring the production of high quality fabrics.
If you are looking for fabrics that are in the catalogue or in stock, Tessitura Grassi will direct you to the most suitable supplier: our textile company has been cooperating with many upholstery fabrics producers for a long time.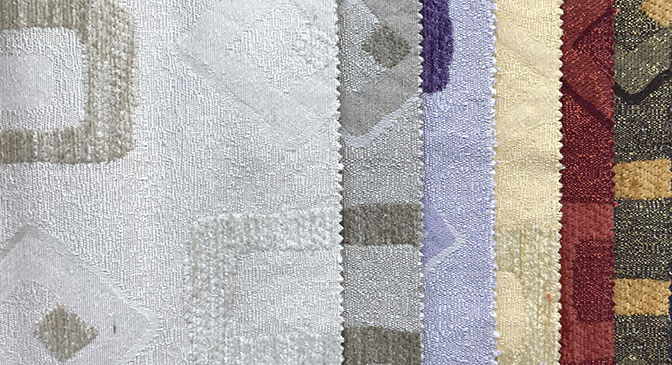 Synthetic or artificial yarns
Cotton, polyester , acrylic, viscose, linen, canvas: the expertise we have gained during three generations has allowed us to weave any kind of fibres including kevlar, pvc, nylon, wool, sequined yarns, optical fibre and many more.
Thanks to its high versatility Tessitura Grassi can support you in the production of particular items as we always keep up with the novelties offered by the market.
The main items produced by our customers are sofa cover, cushions cases, rugs, curtains, chair covers, tapestry and out-door textiles.