Table linens fabrics
Thanks to its double height looms , from 300 to 380 cm, Tessitura Grassi has always supplied table linens fabrics to the main producers of the Contract sector in Italy.
In 2010 the textile company created its own catalogue, proposing different kinds of fabrics on the market :Linen blend , 100% Cotton, Polyester/Cotton and 100% Polyester.
Tessitura Grassi selects top quality dyes and resistant fabrics in order to ensure its customers a long-term resistance of the products.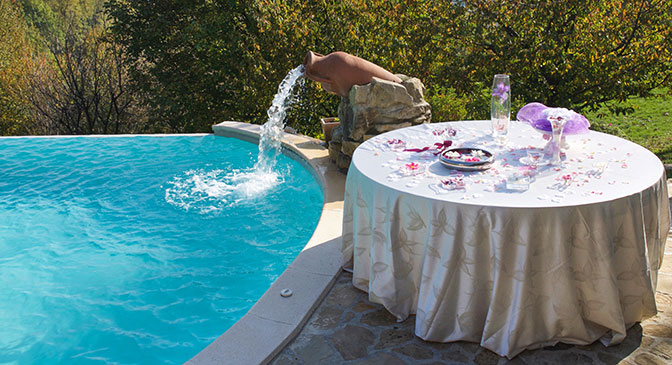 Placed patterns
The 24000 hooks loom is the flagship of Tessitura Grassi. Thanks to this loom it is possible to realise placed pattern fabrics which are 360 cm wide(finished height).
This loom allows endless possibilities: customers particularly appreciate the table cloth and the slipcovers with a placed pattern conveying the table linens a touch of uniqueness which is immediately noticed by the guests.
The main users who choose our products are restaurants, laundries, and catering services.